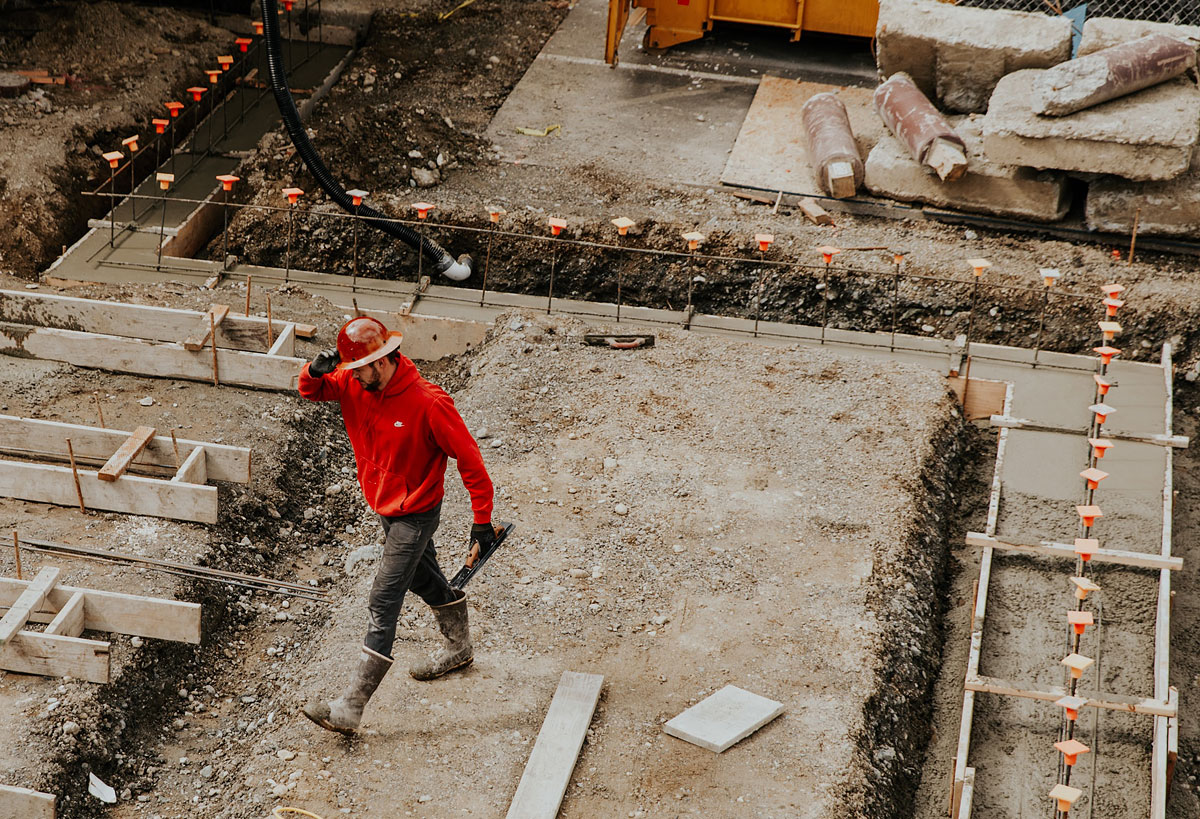 15 Aug

What is Construction Plumbing?

When constructing, renovating, or adding an addition to a residential or commercial building, the to-do list is a mile long. You'll work with contractors, inspectors, and more to make sure the project meets code. And if you wish to have sinks, toilets, and other water fixtures, plumbing installations and construction will be involved. In these situations, you'll need to hire a plumbing company that offers construction plumbing.

A new construction plumbing company will work with you to understand your building plan and budget. They'll advise you on your plumbing needs and costs as well as help you with the installation. They will offer expertise on your project to make construction as seamless as possible. They will recommend the best piping, valves, fixtures, and other materials for your plumbing system while meeting your budget.

Here are a few projects that construction plumbing companies will help with:
Piping
When constructing a new building or adding an addition to an existing building, new piping will need to be laid and installed. These pipes include the water pipes, gas pipes, drainage pipes, and even connecting to the municipal water mains. With a plumbing construction company's help, you can ensure that your pipes are installed properly to decrease future plumbing catastrophes. They will also ensure that your pipes can be accessed as easily as possible for future plumbing maintenance.
Repiping and Replacements
Sometimes you choose to renovate instead of building something brand new since it can save money. But sometimes, you don't realize the damage to your pipes until you start to peel back the drywall and examine them. A plumbing construction company will be able to inspect your current pipes and determine if your pipes need repairs or replacement. If that's the case, they'll repipe them properly.
Shut-Off Valves
Most plumbing fixtures in your house or commercial building, such as toilets, sinks, and showers, will have a shut-off valve attached to them. The shut-off valves can shut off your water flow in a plumbing emergency and gauge water pressure. Plumbing construction companies will help you select the best shut-off valves and install them.
Water and Sewer Lines
You must install water and sewer lines when building your residence or business location. A plumbing construction company will correctly install high-quality sewer and water lines. This will decrease your chances of back-ups or damage to your foundation.
There are several external factors such as climate or potential root infiltration that can damage your lines. A plumbing construction company will know what to look for to increase your plumbing's longevity. For renovation operations, you may find your water main is in need of repair.
Water Heater
The plumbing construction company can recommend the best water heater for your needs. With their expertise, they'll also find the perfect placement in your building. After, they'll connect it to your plumbing pipes to ensure water can travel easily throughout the structure.
Plumbing Fixtures and Appliances
When envisioning your building, you have probably considered what plumbing fixtures you'll include. Your plumbing fixture installation includes much more than sinks, faucets, and toilets. They also include showerheads, garbage disposals, toilets, washing machines, dishwashers, and more. These fixtures must be installed before your building will be considered up to code.
Your plumbing construction company will collaborate with the architect, contractor, and designer to ensure that the chosen fixtures will meet your specifications and project timeline. Finally, they'll handle the installation work.
Plumbing Inspection
When construction is finished, it's important to have your plumbing company inspect the project. They will confirm that every part is installed correctly and meets code. It's recommended to do a full plumbing inspection before the final building inspector checks the plumbing to save the building owner time and money.
535 Plumbing
We provide A to Z installation on all new construction projects. Bring us on board early to make sure you get exactly what you want in your new construction project. We are widely known as the best plumbers on Oahu and we'd be happy to help you prepare your new structure with complete plumbing services. Give us a call at (808) 300-0535 today and we'll schedule an appointment for you!