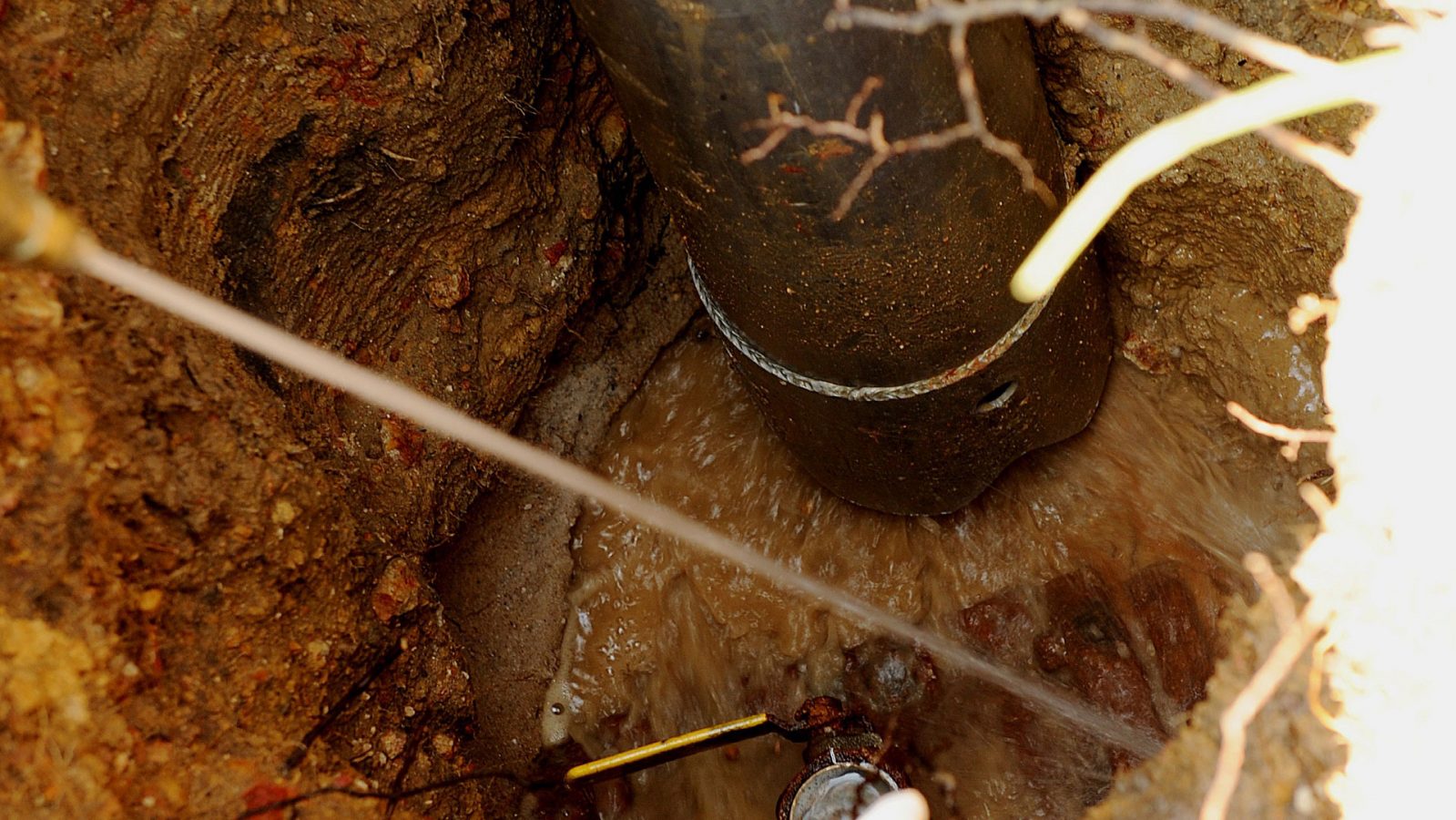 01 Jul

Are Water Main Leaks Covered By Insurance?

Homeowners insurance is a must-have for anyone who owns their home. While it may not be legally required, most mortgage lenders require some level of homeowners insurance to protect their investment. It protects the home from disasters like fire or windstorms and replaces your property in situations of theft or damage. It can even step in to cover the cost of lawsuits if someone is injured on your property and sues.

Homeowners insurance covers a multitude of situations that would be expensive if paid for out of pocket. One particular set of situations homeowners should be concerned about is their plumbing. A burst pipe or a water main needing repair could be detrimental to their finances if paid for out of pocket. So you may be asking, is a water main leak covered on your homeowners' insurance?
Water Main Leaks & Bursts:
The water main is the primary line of water from the municipal water supply to your home. Water mains are generally owned and maintained by the city. As such, your insurance might deny your claim if the water main bursts or leaks, even if it causes damage to your home. Being on top of repairing this type of damage with pipe leak detection can help you make repairs before damage gets far more serious.
If a leak or burst in the water main damages your foundation or home in general, you should contact your local municipality immediately. Provide them with an estimate of repair costs and proof that the damage is caused by the water main. That being said, it can take a while for municipalities to process your claim.
While your homeowners' insurance policy may not cover a water main leak or burst that damages your home, a separate flood insurance policy may cover the costs of a flood caused by a water main burst. When you purchase homeowners insurance, you should look into the cost of a separate flood insurance policy as well.
Homeowners Insurance & Plumbing
Besides water main bursts, there are other plumbing situations that you should consider regarding your homeowners' insurance policy. Let us explain:
Covered Plumbing Issues
Like other insurance policies, homeowners' insurance will cover costs that exceed your deductible and only in specific instances. Additionally, there are limits to how much of a claim they will cover and how many times they will cover it.
Sudden and Accidental Damage
If you catch a leaky pipe or a water heater needing repair in your home quickly enough, your homeowners' insurance may help pay for some of the damage. In most cases, if your water heater breaks or a pipe bursts in your home and begins pouring water into the rooms or foundation, homeowners insurance may step in and take care of part of the cost of pipe repair or all of the repair bills.
However, let's say the water damage was caused by an equipment malfunction, such as a washing machine breaking. Your insurance may cover the cost of floor and wall repairs but might not buy you a new washing machine. This all depends on your homeowners' insurance policy.
Not Covered Plumbing Issues:
Unresolved Maintenance Damage
This is where solving a problem quickly becomes crucial. If there is a leaky kitchen sink that has been allowed to drip into the walls and floor for a long period of time, your homeowners' insurance may consider this "unresolved maintenance damage." This means they'll choose not to cover your damages. In cases like this, early leak detection can save you a lot of money.
Additional Damages Not Covered:
Besides cases of water damage that have occurred over time, there are other plumbing problems that aren't covered by homeowners' insurance. These include:
Add-Ons To Your Homeowners Insurance Policy
While your homeowners' policy will not cover the cost of some items, you can always look into additional policies to cover those gaps.
Water Back-up Coverage
If your home is damaged by an outside drain or sewer line, your homeowners insurance may not cover it. To compensate for that damage, you may have to add "Water Back-up Coverage" to your policy for an additional fee.
Flood Insurance
If you would like coverage for floods, you have to purchase a flood insurance plan through the National Flood Insurance Program.
535 PLUMBING
When leaks or bursts happen in your home, 535 Plumbing is here to help. Call 535 Plumbing today, we'll schedule your appointment immediately.