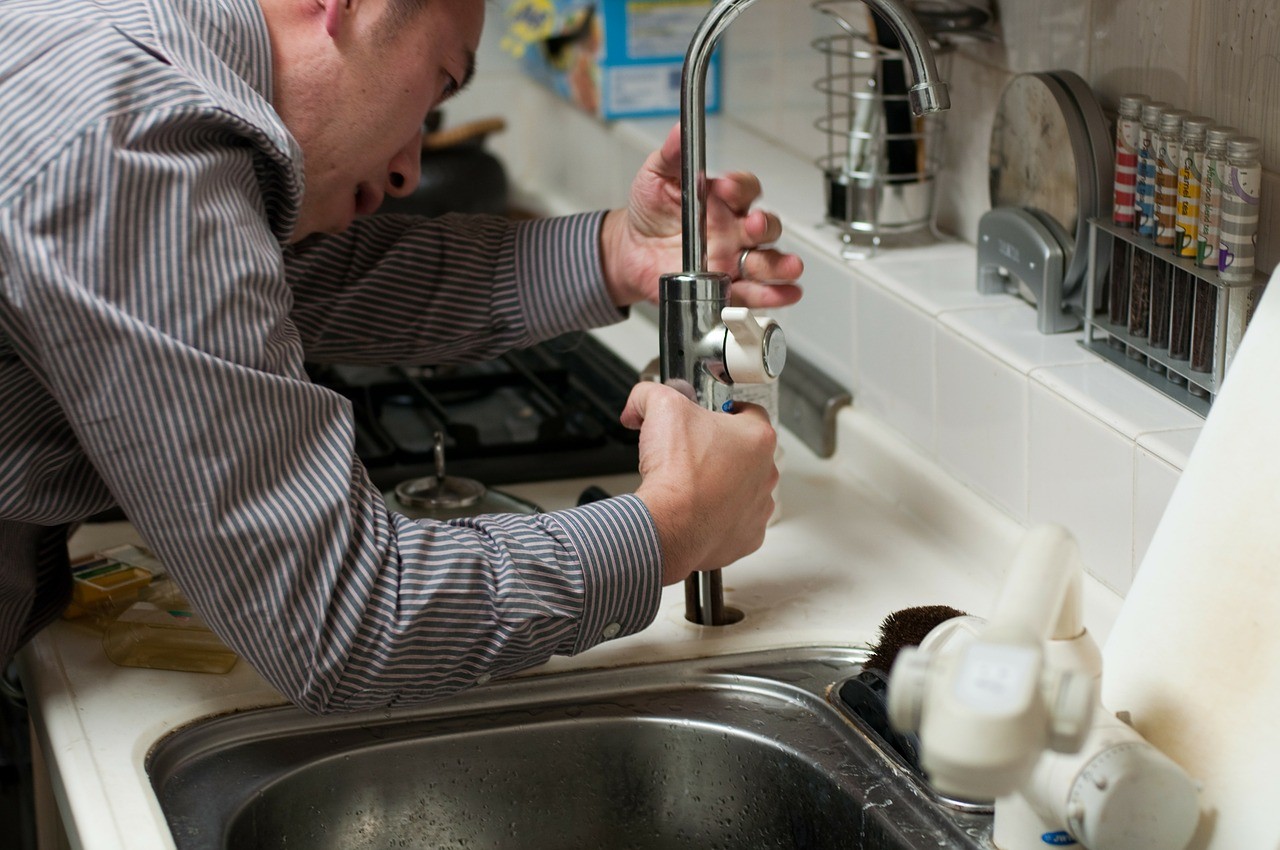 15 May

Importance of Plumbing Maintenance during Covid-19 Quarantine

Now that everyone has been home for quarantine, we've had time to examine our homes and point out areas that need deep cleaning and repair. While it's relatively easy to repaint the bathroom or deep clean your oven, many people are realizing they need to perform maintenance on their plumbing.

Unfortunately, the COVID-19 situation has unveiled new issues such as social distancing, a lack of professionals available for crises, and scarce resources. With a shortage of toilet paper, people are flushing wipes and paper towels and it's leading to clogs and backups. Even "flushable baby wipes" aren't safe for your plumbing.

Now more than ever, it's important to ensure your plumbing is working properly and efficiently. Keep reading to learn more about what can happen if you ignore plumbing maintenance during the COVID-19 quarantine.
Consequences of Ignoring Plumbing Maintenance During the COVID-19 Quarantine
Lack of Clean Water
Having clean water at home is more important than ever now that stores are running out of bottled water. When you receive plumbing maintenance or a plumbing inspection, the service technician will test your water systems to ensure your water is pure. With so much misinformation spread about the outbreak, testing will give you peace of mind that your water is clean and safe to drink. Your plumber will also be able to point out issues with your plumbing system that could lead to a disaster. 
Health Impacts
Plumbing can have a massive impact on your family's health. Standing water under your floorboards or a simple leaky pipe in your walls can cause moisture to build up and grow mold, which has been linked to numerous health issues. When your family is at home around the clock, they risk breathing in the mold spores. This mold can also cause irreparable damage to your home as many people don't catch a mold problem until it's too late. Our plumbers have a variety of ways to detect leaks, and there's ways to perform some DIY leak-checking prior to calling a professional.
Added Expenses From Improperly Maintained Plumbing
The unemployment rate in the United States was 14.7% in April. Even for those of us who still have our jobs, money is tight. Many people do not have the extra funds to spend on a costly plumbing emergency and homeowners' insurance only covers so much. Even if you don't have a major plumbing emergency, you might be using more water than needed due to leaky pipes.  After a while, this can add up on your water bill.
Water Heater Flooding
Did you know that the technology behind water heaters is over a hundred years old? They provide such an integral role to your plumbing system but are prone to deterioration and build-up inside. This can lead them to burst and flood, so you must ensure they're working properly to avoid a costly flood. Replacing anode rods and checking temperature and pressure relief valves will extend the life of your water heater and maintain it's safety.
During this pandemic with limited businesses available to help, a flood could devastate your home and finances. When servicing your water heater, your plumber will check that all of the components are working efficiently. 
Ensure Plumbing Peace Of Mind
Contrary to the old adage, what you don't know can hurt you… It can also scare you. We don't know everything about the novel coronavirus yet, but we do know that it's straining our economy, technology, municipal systems, and everyday way of life. In regards to plumbing; people are worried about water purity, if their systems can survive the added stress of being at home 24/7, and how to prevent flooding.
Your plumber will check to make sure everything is in working order and give you a timeline for preventative maintenance. We don't know what the rest of the pandemic will look like over the next year so it's important to take care of repairs before it gets worse. Having regular plumbing maintenance will give you an accurate estimate of what is in perfect condition, what you need to keep an eye on, and what should be repaired asap.
535 Plumbing
The safety of our customers and employees is our top priority during this crisis. We have implemented the following additional precautions to ensure a safe experience and excellent service.
Our team will screen customers to see if anyone in the structure is symptomatic of the illness.

We'll honor special requests for our service technicians to maintain a safe distance from customers.

535 Plumbing personnel are always aware of the risks and symptoms of illness. Any employee feeling potential signs of the virus will stay home and undergo a professional medical evaluation.
You can count on 535 Plumbing for all your service needs and now and in the future.
Give us a call today at (808) 300-0535 if you have any questions or concerns.