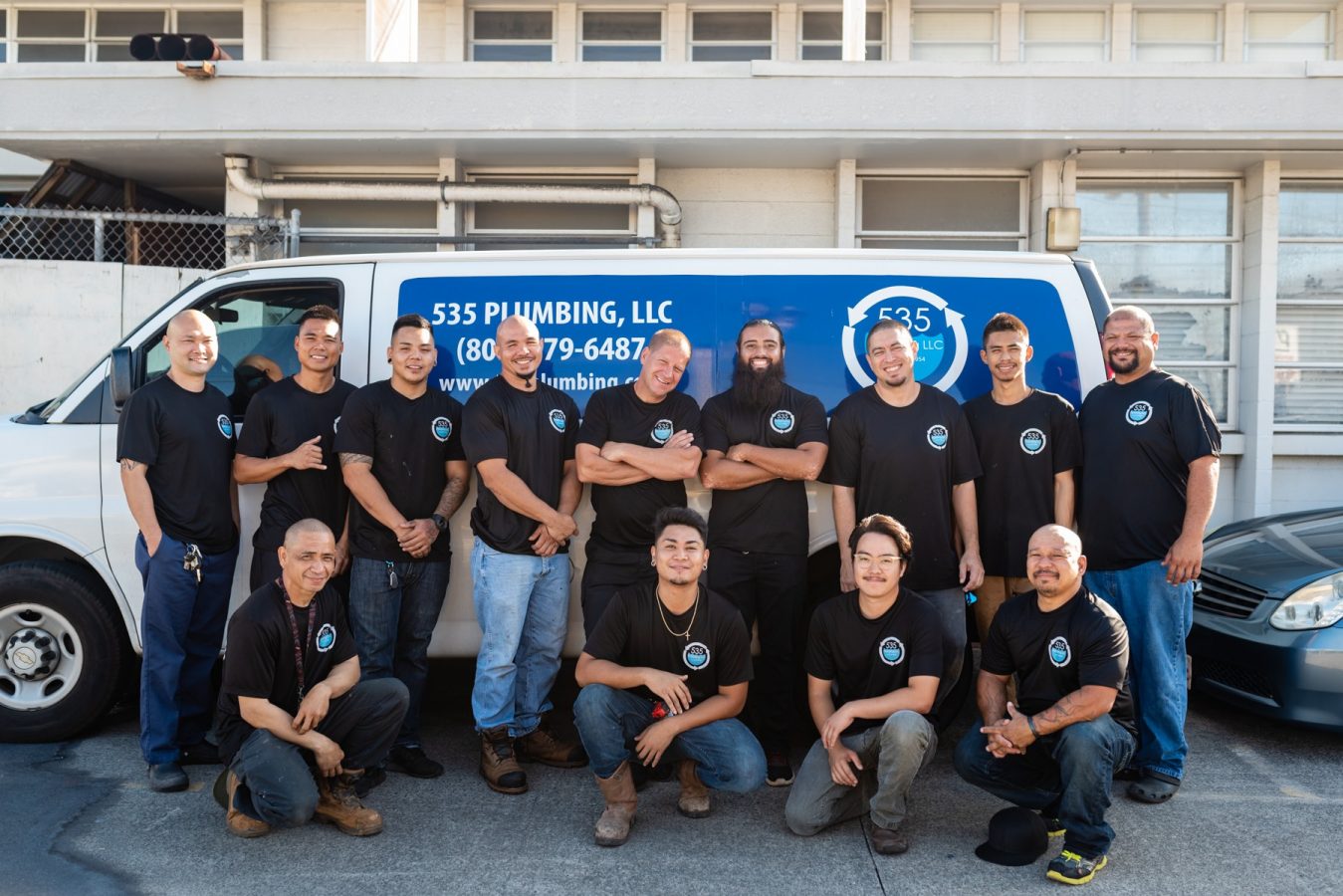 24 Apr

535 Plumbing Zero Contact Service

To our valued customers:

As the coronavirus (COVID-19) continues to disrupt daily life, 535 Plumbing wants to assure homeowners and business customers that we are exercising extreme caution on our job sites to protect our employees and customers.

As an essential service, we remain open and fully staffed to address your plumbing needs.

The stay-at-home orders are putting added stress on plumbing systems and increasing the likelihood of serious plumbing and drain problems.

535 Plumbing is ready to help with service anytime you need us. We're still operating under our normal hours of operation: 8:00-4:30 seven days a week. We're carefully monitoring the COVID-19 situation and strictly following government health and safety guidelines to minimize the spread of the virus and protect our customers and employees.
Our Zero Contact Work Procedures
All 535 plumbers and water cleanup team members who visit your home or business will follow our high standards of cleanliness, safety, and hygiene before, during, and after every service visit. 
To minimize risk, our strict safety protocols include:
Wearing personal protective equipment (face masks and gloves)

Eliminating physical contact, including handshakes (shakas only!).  

Maintaining effective social distancing  

Washing hands thoroughly with soap and water for at least 20 seconds at every opportunity 

Using hand sanitizer

Using disinfectant products to ensure touch points are clean in workspaces, vehicles, and on equipment 

Sanitizing shared-use devices such as tablets and clipboards; customers should consider using their own pens to sign paperwork 
Customer Service
Our customer service department is fully staffed to assist you with scheduling service calls, answering questions and meeting all your needs. We have implemented the following additional precautions to ensure a safe experience and excellent service. 
Our customer service representatives and service technicians will ask if anyone in the structure is symptomatic of illness.

We'll honor special requests from customers seeking to maintain a safe distance from our service technicians.

535 Plumbing personnel are always aware of the risks and symptoms of illness. Any employee feeling potential signs of the virus will stay home and undergo a professional medical evaluation.
You can count on 535 Plumbing for all your service needs and now and in the future.
Give us a call today, (808) 300-0535 if you have any questions or concerns.