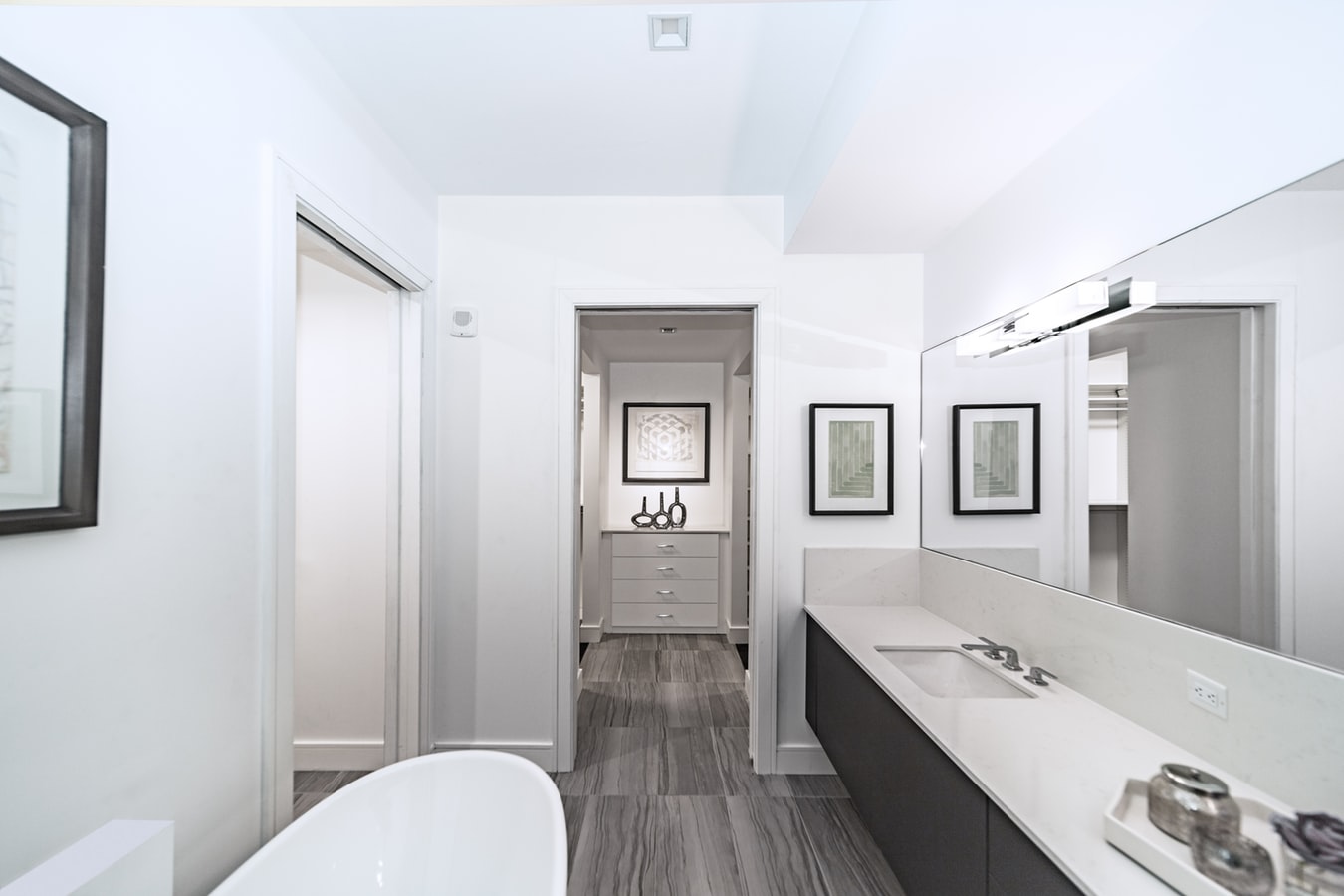 11 Feb

Considering Bathroom Remodeling? Here's What You Should Know First

Are you thinking about bathroom remodeling? If so, make sure to do your research first. Jumping straight into bathroom remodels can be very overwhelming if you haven't considered all that goes into the project.

For more information on things you need to consider before bathroom remodeling, keep reading below. 
Bathroom remodeling considerations
Bathroom remodels can be exciting, but only if you're fully prepared for the project ahead. There are many things you need to consider before remodeling your bathroom. These include:
Flooring
The floors in your bathroom aren't just for show. They also serve a functional purpose that is important to consider. For example, you might really like porcelain tile but it can get pricey. You might also really like heated flooring but it can be difficult to install, especially on your own. 
You need to research different bathroom flooring options and their pros and cons before selecting one to use. Keep in mind your budget, experience, and overall intention for the space. You might go into the remodel wanting to use one type of flooring but find another one that suits your needs better.  
Fixtures
Fixtures are also important to consider when investing in bathroom remodeling. What style of bathroom are you wanting to achieve? Do you like modern and sleek or contemporary and warm? Your overall vision should guide you in selecting fixtures for the bathroom.
While keeping in mind budget and functionality, look at different types of faucets, shower heads, cabinet pulls and more. Keep colors and materials consistent (think about what you have throughout the rest of your home too!) and make sure they are a good fit for the space. Consistency is key to value. 
Lighting
Ever heard the phrase "lighting transforms a room?" It's a very common phrase and for good reason – it's very true. Picking the correct lighting for your bathroom can make or break the overall design and functionality.
When considering lighting, make sure to consider the fixtures and the bulbs. Lighting fixtures should match the overall bathroom design with similar materials and patterns if possible. As for bulbs, consider the temperature. Are you going for a more modern design? You might want to use cooler temp light bulbs. You might want to also look at eco-friendly options that could lessen your carbon footprint on the environment. 
Additionally, consider adding windows into the bathroom space if you don't already have them. Not only do windows provide natural lighting but they also make bathrooms look larger and more luxurious. If your budget allows for this option, you should definitely look into it. 
Storage
Oftentimes, people remodel bathrooms for functionality and storage. If you are one of those people, then make sure to spend plenty of time considering storage in the space. More specifically, look at ways to increase storage options for personal belongings, towels, bathroom supplies and more.
For example, if you're worried about storage, don't choose small vanities with limited cabinets and drawers. Additionally, think about including a linen closet if you don't already have one. Both of these considerations can make or break your bathroom remodeling project. 
The biggest part of bathroom remodeling is the plumbing. It's also arguably the most expensive. Therefore, you really need to consider all that needs done before starting your project. This includes thinking about the plumbing associated with toilets, showers, and sinks.
Toilets
If your bathroom remodeling project includes toilet replacement, think about the plumbing included. Are you going to be moving the location of the toilet? This means moving the plumbing to accommodate the change. You should also be checking the plumbing lines to make sure there aren't any leaks that could cause the new toilet to stop working.
Showers
Are you going to be replacing your shower? You definitely need to be inspecting the plumbing then to make sure there aren't any issues with the pipes. The last thing you want to do is install a brand new shower and a few months later find out that there are leaks in the pipes that need to be addressed. 
Sinks
Sinks are a necessity in any bathroom. They're also very hard to move once they're in place. Therefore, make sure to inspect the plumbing for cracks and leaks when replacing sinks in your bathroom remodel. Repairs to the sink plumbing are going to be much easier and cheaper to do during construction.
In addition to looking at the plumbing for potential problems, you should also consider your budget. If your plumbing needs a lot of work, your budget will shrink quickly. Therefore, make sure you're considering these factors before starting a bathroom remodeling project. Planning ahead will keep you from getting into money issues when your bathroom is still half finished.
Oahu bathroom remodeling
Are you considering a bathroom remodeling project but you're not sure where to start? Let 535 Plumbing help you get started! We are one of the best plumbers on Oahu and we know a lot about bathroom remodeling. We can help you determine a plan that fits your needs and we can manage the entire construction process from start to finish. 
Don't trust just anyone with your bathroom remodeling project – contact 535 Plumbing to get the job done quickly and professionally!