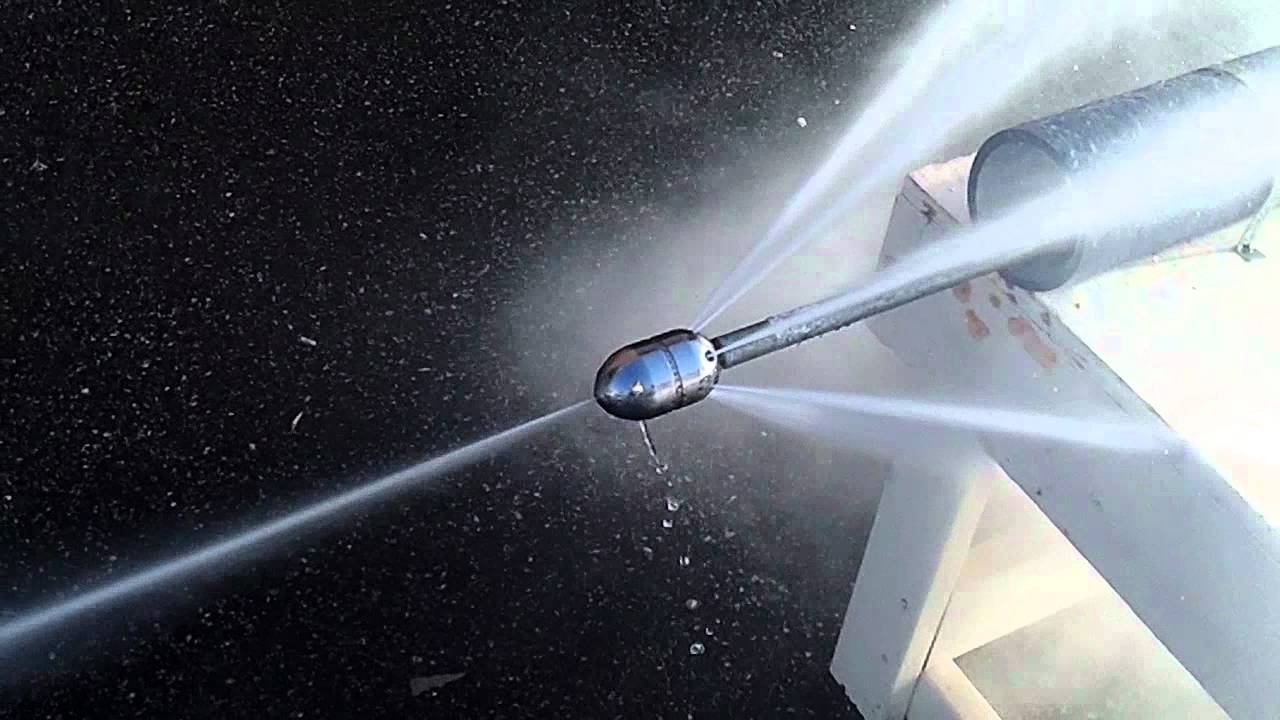 20 Sep

Hydro Jetting | 4 Things You Should Know

Posted at 00:58h

in

Camera Inspection

,

Clogs

,

Commercial Plumbing

,

Eco-friendly

,

Hawaii Plumbing

,

Inspections

,

Pipe Repair

,

Plumbing Terminology

,

Plumbing Tips

,

Residential Plumbing

,

Sewer Lines

If you've encountered recurring problems with your home's plumbing, there's a good chance your plumber has given you a few options to fix it.  One popular method used by plumbing professionals to clear persistently clogged drains is a method known as Hydro Jetting. The term can seem intimidating and alarming at first, especially if you're unfamiliar with plumbing terminology, so here we will break down the ins and outs of Hydro jetting so that you can better assess the use of this method for your home's plumbing.  Ready? Lets Jet!
What is Hydro jetting?
Hydro jetting uses a high-pressured flow of water to clean the inner surfaces of your pipes.  This method is shown to be highly effective at removing scale, grease and other built-up debris along your pipe's walls over time.  Unlike snaking, which takes a milder approach of manually scouring the inner walls of your pipes with an auger, hydro jetting uses water pressure with a high enough PSI (typically 3,000-5,000 PSI) to clear both commercial as well as domestic sewer lines.
How does it work? 
The first thing to note is that Hydro jetting is not a DIY method of clearing clogged pipes.  Many plumbing companies that offer this service have the know-how to properly inspect pipes in order to determine the strength of pipes before employing this process.  Hydro jetting, without first inspecting pipes, can potentially damage older, fragile pipes as they are not able to withstand the force of such a powerful stream of water.  This is why we always suggest a thorough point-by-point inspection of pipes prior to using ANY drain-clearing method.
Following the inspection, a plumber will insert a hose that is connected to a tank of water through the pipe.  The hose can withstand the high-pressured water that is being sent into the pipes and a special machine pressurizes the water from the tank.  As a general rule of thumb, the plumber will pressurize the water up to 3,000 psi, or more (if necessary), which will deliver as much as 20 gallons of water per minute.
Hydro jetting uses the natural gravity of most home plumbing systems to pull wastewater out of the home. The hydro jetting tool is inserted into the downstream portion of the system, moves upstream and works its way up through the system.  The nozzle is specially designed to blast water in a 360 degree manner, disintegrating everything that's stuck to the pipe walls.  As water scours the pipes, build-up and other debris are dislodged and moves down where it is eventually flushed out of the system.
When to use (and not to use) Hydro Jetting: 
Hydro Jetting is almost always effective at removing not only clogs but also reduces the natural build-up of grease and minerals lining the interior of any sewer line.  Whether your sewer line is completely blocked, or is just draining slowly, hydro jetting works in ALMOST ALL cases.  Slow drains, recurring clogs, unusual sewer odors, gurgling sounds in the drain and raw sewage seeping out of the bathtub, toilet or drains are all indications that the pipes need to be cleaned. Hydro Jetting is often the recommended solution as it is fast, efficient and an environmentally friendly solution.
However, there are instances when hydro jetting could cause further problems if not employed correctly or is used under the wrong circumstances.  A thorough inspection prior to hydro jetting will tell you whether or not this method is the right solution for you.  Professional plumbers should always visually inspect sewer lines using video camera equipment in order to assess the root of the problem. If tree root infiltration has led to pipe damage or has compromised the pipe's waterproof coating, hydro jetting will not only NOT solve the problem, but could lead to even more problems.
In addition, as mentioned above, if an inspection shows weak or compromised pipes, hydro jetting should not be used to resolve the problem.  Speak with your plumber about other options that are available to you that will help to preserve the integrity of your pipes while also resolving your problematic clogs.
Advantages of Hydro Jetting:
We recommend preventative measures be taken at least once a year in order to keep things running smoothly in your home.  As mentioned before, hydro jetting is an extremely effective method of clearing clogged drains as well as offering a solution to cleaning natural build up in your home's plumbing.  Regular maintenance of your sewer lines is always a good idea and, just as your car needs regular maintenance, plumbing requires regular flushing and clearing of unwanted debris and build-up.  Hydro jetting offers an effective take on ensuring the longevity of your home's plumbing system and will leave you with peace of mind knowing your pipes are spotless from within.
We know the stress and frustration that plumbing problems can create.  Our hope is that our customers will feel empowered to make informed decisions by learning more about what their options are when it comes to their home's plumbing.  Ask questions, know the basics and get results! At 535 Plumbing, we use the latest technology and techniques to ensure that our clients receive the best service possible at an affordable cost.  Give us a call with any questions or concerns you may have and we will be there to help!
Any other plumbing terminology, processes or tools you want to learn more about? Leave us a comment and we'll include it in a future post. Aloha!