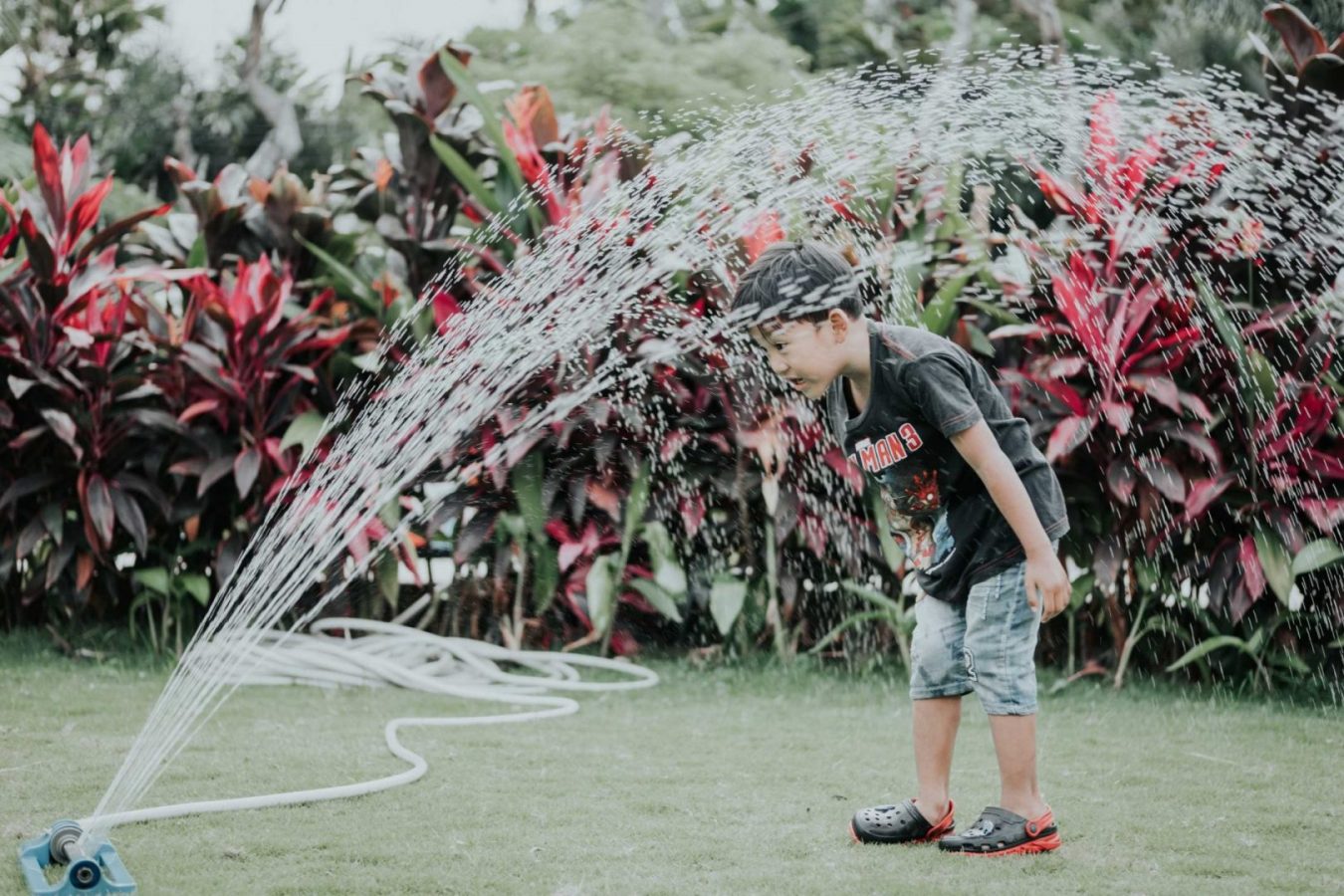 12 Jun

Surf's Up & Water Bill's down: 7 Plumbing Tips To Prepare You For Summer

Every season brings a different set of challenges for your home's plumbing system. Whether your summer plans include extended vacations, outdoor adventures or lounging at home, we have the tips to keep you free of plumbing problems and focused on more important summer fun. Here are 7 tips you can use to safeguard your home and give your plumbing and water bill a break this summer:
1. Keep Summer Grub Out Of Garbage Disposals
What's a summer BBQ without the sweet smell of steak and ribs on the grill? Beautiful summer days call for outdoor family grilling and delicious seasonal foods, fruits and veggies.  However, amid the summer fun, we can't forget about the garbage disposals that work tirelessly year-round to keep our drains and plumbing clear. 
Here are some things to watch out for to keep your plumbing running smoothly: 
Watch out for fibrous seasonal fruits and vegetablessuch as corn husks & cobs, celery strings, banana peels, artichokes and more.  While these foods make delicious additions to your BBQ menu, don't forget that they can pose a challenge to your garbage disposal and should be disposed of in the trash and not down your sink drain.
 Avoid putting bones & fat down the drain. While this may be a rule that can be applied year-round, summertime usually calls for gatherings with family and friends. Be sure to remind guests to avoid putting bones, fat, hard seeds, pits, popcorn kernels and other hard materials down your drain.  Applying these simple rules will ensure the summer fun can continue without a hitch. 
2. Give Your Washing Machine A Break
Did you know that in the summer, a typical family's water usage increases by 25% to 50%? Combine that increased water consumption with added heat and large amounts of sand, dirt and mud trailing in from outdoor activities, and you have yourself a perfect summer storm. At the beginning of the summer season, make sure your washing machine is prepared for the extra work by inspecting hoses for cracks, leaks or bulging.  It is recommended that washing machine hoses be changed at least once every three years.
In addition, consider these tips to save on your summer water bills:
Reuse beach towelsand hang them to dry instead. By doing so, you can save significant amounts of water and energy consumption and will relieve the strain on your washer and dryer. 
Rinse clothes and towels after your outdoor summer adventures.  Your household appliances were not designed to handle large amounts of sand, dirt, gravel and mud and could become clogged and damaged if forced to do so.  Instead, hose off any clothing and towels outside before placing them in the washing machine.  By doing so, you'll prolong the life of your washer and dryer and you'll prevent ugly clogs in drains and vents.
3. Check Your Sprinkler System
Summertime means busy season for your sprinkler system.  If you haven't already done so, have your sprinkler system inspected to ensure it is working properly.  Lawn mowers, pets and increased foot traffic can easily damage aboveground sprinkler systems.  Get ahead of the damage by scheduling a routine inspection with your landscaping company or by visibly inspecting it yourself.
In addition, sprinkler systems can put a hefty strain on your water bill.  Apply these simple summer tips to ensure avoiding spiked water bills.
Put your sprinkler on a timer to water between midnight and nine in the morning.  If you water during the hottest times of day – usually between 11am and 3pm – you're wasting money as about half of the water you're paying for will evaporate and never make it into the ground.  In addition, installing a sprinkler sensor will automatically shut down your sprinkler system if an adequate amount of rain is detected.
Aim your sprinklers away from sidewalks, driveways and roads to avoid unnecessary water waste.
4. Be Prepared Rain or Shine
Following springtime, trees and foliage grow at an accelerated rate and with it comes root growth that can make its way to underground sewer and water lines which can cause costly damage and unexpected flooding.  If you suspect damage, it's always best to play it safe and have a plumber check your lines. 
5. Prevent Pet Hair Build-up
It's not uncommon for pets to build up a healthy coat during the colder winter months. With the warmth of the summer season, there's a good chance your pet will begin to shed his bulky coat.  Whatever your pet's shedding schedule might be you'll want to take precautions to avoid clumpy clogs and plumbing backups. Here are a few ways to avoid this hairy situation: 
Brush your pet regularly to reduce a buildup of fur on your clothing and linens.  Excessive hair can cause damage to washing machines or can find it's way into your drains. 
Use a hair trap in your drains when bathing pets.  If at all possible, avoid bathing pets in the bathtub and opt for an outdoor shower instead. 
Pre-rinse dirty pets.  Along with rinsing towels and clothes of debris after an especially dirty outdoor adventure, pets should be rinsed as well to avoid sand, mud, dirt and gravel from clogging your drains.
6. Check For Leaks
Checking for indoor leaks in faucets, toilets and showerheads year-round is always a good idea.  However, summertime usually calls for heavier use of outdoor water sources such as water hoses and outdoor faucets.  Summer is a great time to double check outdoor water sources for leaks. If you can't spot a leak by eye, a good way to determine if you have a leak is to check your water meter at a time when no water is being used, such as overnight or when everyone is out of the house.  Then, check the water meter again several hours later to see if it has moved.  If a change is spotted, be sure to call in a professional plumber who will be able to run an in-depth diagnostic of your plumbing to determine your problem.
7. Prepare For Summer Travel
If your summer plans include extended travel, it's a good idea to make sure your home is ready.  There's a lot that can go wrong, especially if you plan to be away for weeks or months at a time.  Here are some tips to safeguard you from dealing with plumbing nightmares sneaking up on you while you're away:
Turn your water heater down, especially if you plan to be away for more than a week.  Many water heaters also have a pilot or vacation setting, which can be programmed to reset upon your arrival home.  
Avoid flooding nightmares by checking for leaks, cracks or malfunctions in yourplumbing.  If you plan to be away for an extended period of time, consider turning your main waterline off and draining your pipes and water tank.  Make sure your indoor and outdoor taps are completely off and arrange to have a friend or neighbor check in on your house.  The last thing you want to come back to after a relaxing vacation is an unpleasant plumbing emergency!
While we hope your summer is full of sunshine, blue skies and endless beach days, we know plumbing disasters happen when we least expect it.  535 Plumbing is here to minimize the headaches so you can get back to what matters most – food, family and summer fun!  Wishing you all a wonderful summer ahead and should you need our help, don't hesitate to give us a call!