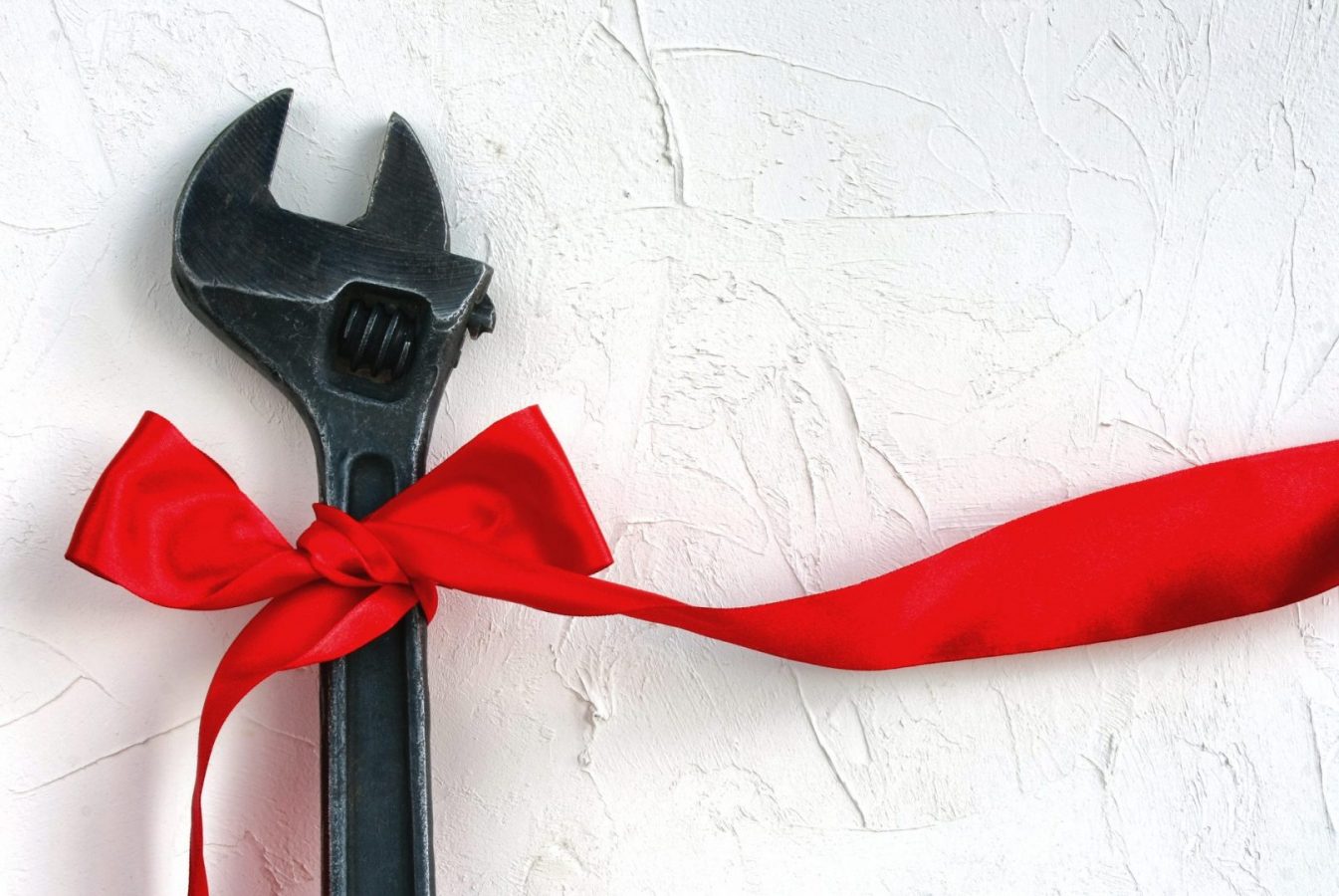 15 Dec

Handyman Holiday Gift Guide — Our Top 5

The holidays are in full swing and we're loving every minute of it! We will admit that Christmas shopping for the ones you love can be a challenge, and with the 25th around the corner, sometimes even stressful. Below are our top 5 gift ideas for the handyman (or handywoman!) in your life.

A duffle full of basic tools is an awesome gift for one who likes to do things himself. Made specifically for home repairs and maintenance, show your handyman how much you love him with this 156-piece tool kit.

RETRACTING EXTENSION CORD REEL

Extension cords can be a real pain in the butt. We can't tell you how many cords we've misplaced in a time of need only to find one later in the depths of our tool closet when we don't need it. Keep extension cords organized and readily available with this retracting reel. We've managed to find one under $50 on Amazon. Snag your handyman one before Christmas!

Take the guesswork out of stud finding and throw your molly screws away! This stud finder uses 13 lights to tell you where exactly there is wood behind the wall. Once your handyman owns the ProSensor 710, he'll never use another stud detector again.

This screwdriver is no ordinary screwdriver. The lithium battery powered tool works in response to the motion of your hand. Turn your hand slightly clockwise, and the screw driver tightens slowly. Turn a little more, and it tightens faster. Turn your hand counterclockwise and the screwdriver acts accordingly. It's got 'handyman' written all over it, and we've found it on Amazon for a quick Christmas purchase!

These snips will cut just about anything — we're talking carpet, metal, rubber, cardboard, wire, pvc — you name it, it'll get the job done. Give your handyman this pair of Fiskars Boss Snips for just $25 and see his face light up! He and you will thank us later.

This ends our top 5 presents to get the handyman in your life this Christmas. Let us know if you take any of our gift suggestions and how your loved one likes it! We want to wish you all warm wishes this holiday season. We're grateful for you and your continual support here at 535 Plumbing. Mele Kalikimaka and Hau'oli Makahiki Hou!